Veterans Law
VA Disability Ratings Higher Than 100 Percent
Is it Possible to Have a Rating Higher than 100 Percent?
A 100 percent disability rating, or a total disability rating, is the highest percentage that can be given for service-connected compensation purposes.  This rating is reserved for veterans with extremely debilitating service-connected conditions that typically make them unable to work and mostly unable to care for themselves.  Although 100 percent is the highest schedular rating, there are certain situations in which veterans can receive a greater amount of compensation and a VA rating higher than 100 percent.
Special Monthly Compensation (SMC)
Special monthly compensation (SMC) is a monthly benefit for veterans who have service-connected conditions that result in severe impairment, including the loss or loss of use of extremities, blindness, the need for regular aid and attendance, and more.  SMC is not necessarily based on a veteran's average earning impairment, but instead designed to compensate for non-economic factors such as personal inconvenience, social inadaptability, or the profound nature of a disability.  There are multiple SMC rates depending on a veteran's conditions and the limitations caused by those conditions.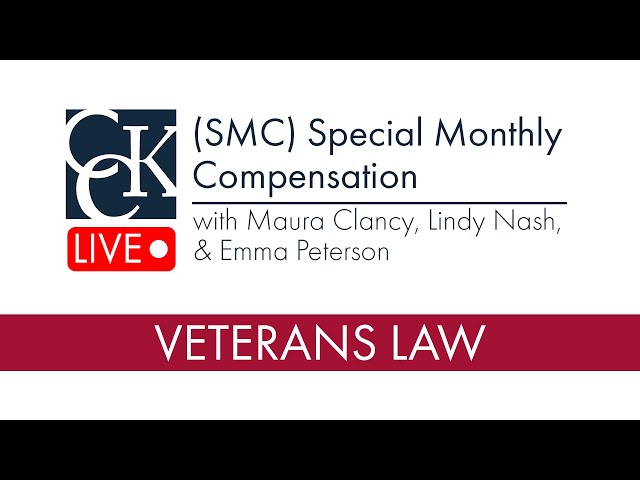 Types of Special Monthly Compensation
Levels L through O

Level L refers to the least severe conditions and has lower monthly compensation rates.
Level O contains more severe conditions and has higher monthly compensation rates.
Rates of pay for these levels can range from $3,900 to about $5,000 for veterans with no dependents.

Level K

This level provides Special Monthly Compensation for veterans who experience a loss or loss of use of a body part(s) or function(s). The loss of use of a hand, foot, or creative organ would qualify for SMC(k).
This is the only level of SMC that pays veterans in addition to standard disability compensation, at a rate of about $118 per month.

Level R

This level provides Special Monthly Compensation for veterans who need daily aid and attendance from another person. It is divided into Level R-1 and Level R-2.

Level R-2 applies to veterans requiring regular aid and attendance from a healthcare professional.

The rate of compensation for this level ranges from $7,800 to $9,000 per month.

Level S

This level compensates for veterans who cannot leave the house.

Level T

Level T is provided to veterans who suffer from traumatic brain injuries and require regular aid and attendance.
The rate of compensation for SMC(t) is the same amount as SMC R-2, which equals roughly $9,000.
SMC rates, with the exception of SMC(k), are paid instead of a veteran's VA disability rating, not in addition to their disability compensation.  Importantly, some of these rates provide substantial monetary support and compensation well above the amount awarded for a 100 percent disability rating.
Eligibility for Special Monthly Compensation (SMC)
To be eligible for any level of SMC, the condition the veteran is claiming must be service connected.  Again, SMC(k) is the only level of SMC that is given in addition to the standard disability compensation.
Aid and Attendance
The need for aid and attendance is a medical circumstance that veterans face when they require regular care from another person in order to carry out the activities of daily living.  Aid and attendance is paid to veterans, their dependents, or survivors at rates higher than standard VA disability compensation.  To qualify for aid and attendance benefits in the form of SMC, veterans must require assistance or supervision to perform activities including, but not limited to, the following:
Getting dressed
Bathing and maintaining personal hygiene
Preparing meals and eating
Using the restroom
Adjustment of prosthetic or orthopedic appliances that most others would usually be able to perform alone
Other criteria veterans must meet to receive aid and attendance benefits include:
If the veteran's mental disability requires the regular care of another person in order to protect them from hazards in their daily environment; OR
If the veteran is "bedridden," meaning that their medical condition is so severe that it requires the veteran to remain in bed. This does not apply to a temporary, prescribed period of bedrest.
Aid and attendance benefits are usually prescribed under SMC(r).  However, housebound benefits are provided under SMC(s).  For a veteran to be considered permanently housebound, it means that they are expected to be unable to leave their home indefinitely due to a service-connected condition.  Veterans may also qualify for housebound benefits if they have one service-connected condition rated at 100 percent, in addition to a service-connected disability from a different body system rated at 60 percent.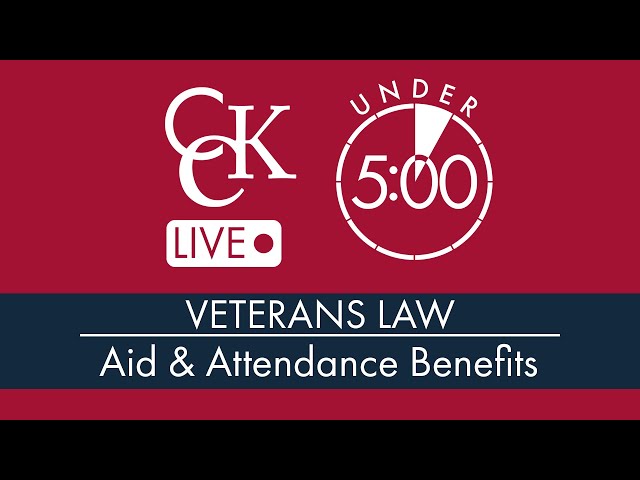 Specially Adapted Housing and Automobile Special Adaptive Equipment
Veterans who meet certain criteria may be eligible to receive VA grants for specially adapted housing (SAH) and automobile adaptive equipment (AAE).
Specially Adapted Housing (SAH)
SAH grants are awarded to veterans with certain permanent and total service-connected conditions.  These grants can be used to:
Build a specially adapted home on land to be acquired
Construct a home on land already owned if it is suitable for SAH
Remodel an existing home if it can be made suitable for SAH
Use the grant against the unpaid principal mortgage balance of an adapted home already acquired
The SAH grant amount is set by law and may be adjusted based on the cost-of-construction index annually.  As of 2019, the maximum amount allowable for SAH grants is $85,645.
Automobile Adaptive Equipment (AAE)
AAE grants are reserved for veterans who have certain service-connected conditions and need special equipment to aid them in operating a vehicle.  Such equipment includes, but is not limited to, power steering, power brakes, power windows, power seats, and special equipment necessary to assist the veteran into and out of the vehicle.  VA will pay the benefit to either the seller of the vehicle/equipment, or the veteran.
Combined VA Disability Ratings Higher Than 100 Percent
It is important to note that there are times in which veterans have multiple service-connected conditions that appear to add up to greater than 100 percent.  For example, a veteran has a 100 percent disability rating for post-traumatic stress disorder and a 60 percent disability rating for ischemic heart disease, which theoretically adds up to 160 percent.  However, when a veteran has multiple service-connected conditions, each with its own disability rating, VA combines them together using "VA Math."  To calculate a combined disability rating, VA starts with the veteran's highest disability rating, and then works down the list of disabilities, combining them from highest to lowest.  Once VA has combined all of a veteran's disabilities, it will round up to the nearest 10 percent and the veteran will receive that compensation rate.
To calculate combined disability ratings, veterans can use VA's combined ratings table, or our VA disability calculator.  This tool will generate an estimate of your combined disability rating and the corresponding amount of monthly compensation.  Ultimately, VA does not award combined disability ratings higher than 100 percent.  Once veterans reach the 100 percent combined schedular rating, VA will pay them at the highest compensation level regardless of additional disability ratings, unless they qualify for additional benefits through SMC as discussed above.