Veterans Law
VA Benefits for Elderly Veterans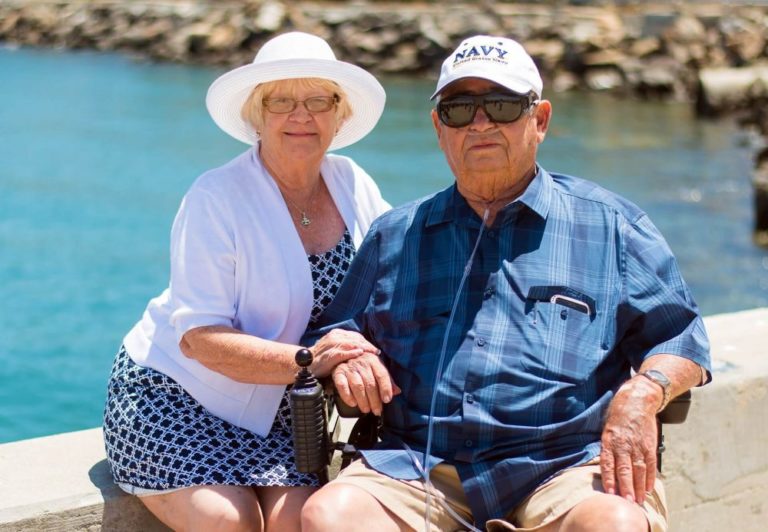 According to 2012 U.S. Census Data, there are over 12 million veterans over the age of 65 living in the United States. As veterans age, their medical needs are likely to change and they may require a higher level of care. It is for this reason that the Department of Veteran Affairs (VA) offers a variety of programs geared to meeting the needs of elderly veterans such as financial benefits, home healthcare options, and community-based care.
Financial Benefits
Two benefits exist within the Veterans Benefits Administration that can provide severely disabled veterans, including elderly veterans, currently collecting disability compensation or pension with an additional monetary benefit. These benefits exist within the  Special Monthly Compensation (SMC) program.
Aid and Attendance
Disabled veterans who require care from another person in order to carry out the activities of daily living may qualify for aid and attendance benefits under the Special Monthly Compensation program. There are two levels of SMC aid and attendance benefits: SMC (R1) and SMC (R2).
R1: Veterans who require assistance from another individual to carry out daily activities such as bathing, getting dressed, and eating, but do not need this individual to be a medical professional, can qualify to receive up to $7,419.88 each month in disability compensation under SMC (R1) as of 2018.
R2: Veterans in need of regular aid and attendance performed by a medical professional in their home may qualify for the next level of special monthly compensation, R2. Veterans receiving this in-home care would have to be hospitalized or placed in another care institution if it were not for this assistance. Those who qualify for SMC (R2) can receive up to $8,510.73 per month as of 2018.
Housebound
Veterans who are unable to leave their home, nursing care facility, etc. due to a service-connected disability may qualify to receive an increased monetary benefit under Special Monthly Compensation level (s). Veterans receiving SMC at the (s) level can receive $3,328 each month from VA as of 2018.
Home Health Care
Skilled Home Health Care
Skilled Home Health Care provides short-term healthcare services to veterans who are housebound or live far from a VA medical center. VA enters into agreements with community-based home health agencies to provide these services. Skilled Home Health Care is part of the Veterans Health Administration's Standard Medical Benefits Package and is available to all enrolled veterans who meet clinical need.
Services offered:
Nursing care, such as for wounds or a catheter
Physical, occupational, or speech therapy
Health education, such as medication management
A home safety evaluation
Social work services
Homemaker and Home Health Aide Care
A Home Health Aid or Homemaker is a trained individual that travels to a veteran's home in order to assist them with daily activities and to assist in self-care. These professionals are not nurses and therefore do not provide the level of medical care a Skilled Home Heath Care professional can. This program can be used as an alternative to nursing home care and may offer respite care for veterans and their caregivers. These professionals can assist veterans in:
Eating
Bathing
Getting dressed
Using the restroom
Cooking
Food shopping
Doing laundry
Taking medication
And more.
This program is also part of VHA's Standard Medical Benefits Package, therefore all enrolled veterans who meet the program's clinical criteria are eligible.
Home Based Primary Care
The Home Based Primary Care Program allows veterans to be seen by a medical professional, such as a physician, nurse practitioner, or nurse, in their own home. This program is intended for veterans who have complex healthcare needs, and for whom "routine clinic-based care is not effective." Through this program, veterans are able to:
Receive primary care visits from a physician, nurse practitioner, or physician's assistant at home
Have their care managed by a nurse practitioner, physician's assistant, or nurse at home
Have their services coordinated by a social worker
Receive occupational, physical, or speech therapy
Obtain mental health services
Get nutrition counseling from a dietitian
Get help managing medications
VHA's Standard Medical Benefits Package allows all enrolled veterans who meet clinical criteria to access Home Based Primary Care services.
Telehealth
Using the Home Telehealth service, a veteran's medical condition can be monitored by their physician or nurse remotely using home monitoring equipment. All veterans enrolled in VA healthcare who meet the clinical need for Telehealth services are eligible for the program. Using telehealth, medical professionals can track a veteran's:
Pulse
Blood Pressure
Blood sugar level
Weight
Blood oxygen level
Heart and lung sounds
Community Based Services
Adult Day Health Care
The Adult Day Health Care program gives elderly veterans a place to go during the day for social and recreational activities, to receive peer support and companionship, while also assisting with activities of daily living. This program can especially benefit veterans who are isolated or whose caregivers are "experiencing burden," offering respite care for family caregivers. Health services from nurses, social workers, or therapists may be available to veterans in this program as well.
Veterans can attend full or half-day sessions for up to five days per week based upon availability. This program is part of the Veterans Health Administration's Standard Medical Benefits Package and is available to enrolled veterans at no cost if they meet clinical criteria.
Hospice Care
Veterans suffering from a terminal condition and no longer seeking treatment other than palliative care may be eligible for hospice care services from VA. Hospice care seeks to relieve suffering and help control symptoms near the end of a person's life. Bereavement support is also available to the families of veterans.
Usually VA's hospice program is reserved for veterans with less than six months to live and can be offered at home, in an outpatient clinic, or in an inpatient setting. All veterans enrolled in VA healthcare are eligible for hospice care if they meet clinical need.
Community Living Centers
Community Living Centers, previously referred to as VA Nursing Homes, provide veterans with a nursing home level of care while trying to resemble "home" as much as possible. Veterans living in these facilities are able to decorate their rooms, bring pets with them, visit family and friends, and partake in group activities. Veterans who meet the clinical need of this program and are enrolled in VA healthcare may be eligible.
VA Community Living Centers assist veterans with the activities of daily living, such as bathing and dressing, as well as provide:
24-hour skilled nursing care
Restorative care
Social work services
Geriatric evaluation and management
Other care that may be offered by these centers includes:
Mental health recovery
Specialty dementia care
Respite care
Palliative care and hospice care
Adult Family Homes
Veterans can rent a room in a private residence using the Adult Family Homes program. Usually, these homes house six or fewer residents who may need assistance carrying out activities of daily living or nursing care. VA does not cover the costs of Adult Family Homes, as they are private residences. The following services are included as part of the veteran's rent:
Help with activities of daily living such as bathing and getting dressed
Medication adherence assistance
Nursing assistance
Meal preparation
Planned social and recreational activities
If the veteran requires additional medical care, VA may cover the cost of nurse visits.
Medical Foster Home
A Medical Foster Home is a private residence in which a trained caregiver provides services to a small number of residents. Medical Foster Homes are for veterans who require nursing home care but would prefer a non-institutional setting. These homes have a caregiver on duty at all times to provide veterans with:
Assistance performing activities of daily living, such as bathing and getting dressed
Help taking medication
Nursing assistance if the caregiver is a registered nurse
Prepared meals
Planned social and recreational activities
Medical Foster Homes are not provided by or paid for by the Department of Veterans Affairs, as they are private residences. Veterans are responsible for expenses associated with Medical Foster Home care, which can range from about $1,500 to $3,000 per month depending on income or the level of care needed. Veterans and their Medical Foster Home caregiver agree upon a cost ahead of moving in. Veterans will receive home based primary care while living in a Medical Foster Home.
Community Residential Care
Veterans who are unable to live alone due to medical or psychiatric conditions and do not have family available to provide necessary care may qualify for the Community Residential Care program. VA does not cover the expenses of Community Residential Care; veterans pay rent using their disability compensation, pension, retirement, or Social Security. There are approximately 1,300 VA-inspected Community Residential Care facilities across the country. These facilities include:
Assisted Living Facilities
Personal Care Homes
Family Care Homes
Group Living Homes
Psychiatric Community Residential Care Homes
Veterans are able to receive assistance performing the activities of daily living such as preparing meals, getting dressed, and bathing while living in a Community Residential Care facility. Psychiatric care, primary care, medication supervision, and self-care supervision may also be available.
Assisted Living Facilities
When a veteran's needs are no longer able to be met by Home and Community Based Services, Assisted Living Facilities can provide them with the care they need while living in a rented room or apartment. VA does not cover expenses associated with Assisted Living Facilities. Trained caregivers on-location are able to provide veterans with 24/7 support, assist them with activities of daily living, arrange for additional healthcare when needed, assist in meal preparation, aid in medication adherence, and plan social and recreational events.
State Veterans Homes
Nursing home, domiciliary, and adult day care services are offered at State Veterans Homes. These homes are managed by state governments, who determine eligibility requirements. The eligibility requirements and cost to the veteran can vary per state. State Veterans Nursing Homes are located in all 50 states and Puerto Rico.
About the Author