Veterans Law
Types of 100% VA Disability Ratings
What are VA Disability Ratings and Who Assigns Them?
VA assigns disability ratings to veterans with service-connected conditions.  A disability rating is based on how severe the veteran's condition is and how the disability impairs their earning capacity.  VA disability ratings range from 0 to 100 percent using VA's Schedule for Rating Disabilities (VASRD).  When a veteran has multiple service-connected conditions, each with its own disability rating, VA combines them together using "VA Math."  Importantly, a veteran's combined disability rating determines the amount of monthly compensation they will receive.
As of December 1st, 2023 the VA disability rate benefit amounts are as follows:
0 percent disability rating: $0.00 per month
10 percent disability rating: $171.23 per month
20 percent disability rating: $338.49 per month
30 percent disability rating: $524.31 per month
40 percent disability rating: $755.28 per month
50 percent disability rating: $1,075.16 per month
60 percent disability rating: $1,361.88 per month
70 percent disability rating: $1,716.28 per month
80 percent disability rating: $1,995.01 per month
90 percent disability rating: $2,241.91 per month
100 percent disability rating: $3,737.85 per month
VA disability ratings are typically assigned by rating officers, decision review officers, or higher-level review officers at the Regional Office level.  However, Board members themselves will also issue disability ratings if a veteran's case is before the Board.  As discussed above, these adjudicators use the VASRD and select a specific Diagnostic Code (DC) that corresponds with the veteran's condition.  If a veteran's condition does not have a specific DC, VA will rate it by analogy.  This means that VA will look for a condition that causes similar symptoms and similar levels of impairment and then assign a rating based off that other condition.
Many veterans pursue 100% disability ratings because of the amount of compensation and additional benefits associated with it.  Therefore, it is important to note that there are multiple types of 100% VA disability ratings that veterans can obtain.
100% Schedular Disability Rating
As mentioned above, VA will assign a disability rating based on the severity of a service-connected condition.  100% is the highest possible schedular disability rating there is.  There are two ways in which a veteran may be assigned a 100% schedular disability rating.  Either the veteran has one service-connected condition that meets the 100% rating criteria specified for that condition, or the veteran has multiple service-connected conditions whose individual disability ratings combine to 100%. Importantly, if a veteran does have a 100 percent schedular rating, either for one condition or multiple conditions, they are fully entitled to continue working.  In other words, there are no limitations in terms of employment.
Overall, meeting the criteria for a 100% schedular disability rating can be exceptionally difficult to do.  Pursuing this evaluation through another avenue may be more suitable depending on the circumstances of your case.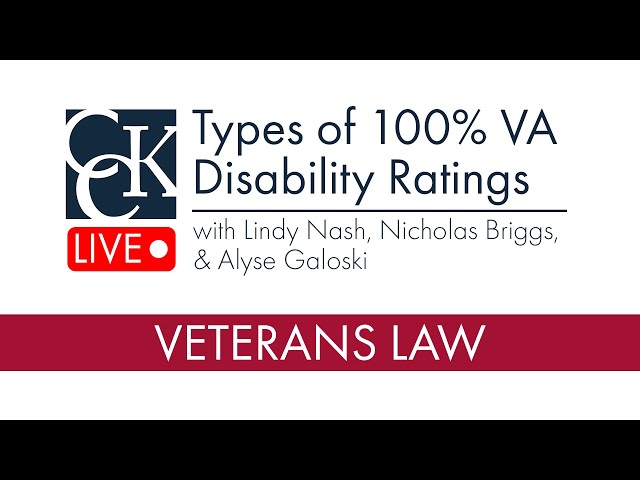 100% Total Disability Based on Individual Unemployability (TDIU)
Total disability based on individual unemployability (TDIU) is a benefit that allows veterans to be compensated at VA's 100% disability rate, even if their combined schedular disability rating does not equal 100% as outlined above.  In this way, it is an alternative path to receiving maximum benefits.  TDIU is awarded in circumstances in which veterans are unable to secure and follow substantially gainful employment as a result of their service-connected conditions.  Here, substantially gainful employment refers to whether a veteran's annual income meets or exceeds the federal poverty threshold for a single person.
VA outlines TDIU regulations under 38 CFR § 4.16, which encompasses subsections (a) and (b).  Each subsection describes the ways in which veterans can meet the eligibility requirements for TDIU.  In order to qualify for TDIU under 38 CFR § 4.16(a), or schedular TDIU, a veteran must have:
One service-connected condition rated at 60% or higher; or
Two or more service-connected conditions, one of which is rated at 40% or higher, with a combined rating of 70% or higher
Veterans who do not meet the schedular requirements under 38 CFR § 4.16(a) may still be considered for extraschedular TDIU under § 4.16(b).  VA will determine if their case should be referred to the Director of Compensation Service for extraschedular consideration.  If their TDIU claim is referred, the Director will look at their case and write an opinion on whether their service-connected conditions prevent them from securing and following substantially gainful employment.  VA will then agree or disagree with the Director's opinion to either grant or deny TDIU on an extraschedular basis.
It is important to note that any service-connected condition, physical or mental, can contribute to TDIU.  VA looks at the combined effect of all service-connected conditions.  Therefore, veterans do not need to show that one service-connected condition alone prevents them from working.
How to Apply for TDIU
VA should consider whether TDIU is raised by the record when evaluating your other claims; however, you can also apply for TDIU directly if you feel as though you are entitled to it.  Veterans are encouraged to raise TDIU explicitly, because although VA is supposed to consider TDIU, there is no guarantee that it will do so.  To apply for TDIU, veterans can submit VA Form 21-8940, Veteran's Application for Increased Compensation Based on Unemployability.  This form asks questions about the last time you worked, the conditions that prevent you from working, your annual income, etc.  VA will then review the form and the evidence of record to determine whether you are entitled to TDIU benefits.
Working While Receiving TDIU Benefits
 There are certain situations in which VA will still consider and grant TDIU even when a veteran is working.  The regulation specifically requires that you are unable to secure and follow substantially gainful employment, but VA does not consider marginal employment (i.e. when your annual income is lower than the federal poverty threshold) to be substantially gainful.  If this is the case, you may still be eligible for TDIU benefits.
There are other circumstances in which you may still be eligible for TDIU even if you make more than the poverty threshold.  Namely, if you are provided extensive and unreasonable accommodations by your employer, you might be in what is considered a protected work environment.  This represents another situation in which you can be employed and still receive TDIU.
100% Permanent and Total (P&T) Disability Ratings
Permanent and total (P&T) disability refers to veterans whose disabilities are total (i.e. rated 100% disabling by VA) and permanent in nature, meaning there is zero or close to zero chance of improvement.  P&T disability ratings are protected from being reduced and may entitle you or your family to additional VA benefits, including VA healthcare and certain state-level benefits.  If veterans believe they are entitled to a P&T disability rating, they can write a letter to their local VA Regional Office requesting it.  With the letter, they should include medical evidence (e.g. treatment records) showing that their condition is not expected to improve in the future.  Importantly, veterans who receive TDIU benefits are not automatically considered P&T.  If you receive TDIU, you are considered totally (100%) disabled even if your combined disability rating is less than 100%; however, TDIU can be permanent or temporary.
If you have a permanent and total rating for a service-connected condition, you are no longer required to attend VA Compensation & Pension examinations.  Furthermore, your permanent and total rating tends to be protected from reductions.  Importantly, if VA does not make a finding of permanent and total, veterans can apply for it directly.
100% Temporary Total VA Disability Ratings
Veterans who are rendered temporarily incapacitated due to a service-connected condition may be entitled to receive temporary, total disability compensation equivalent to a 100% VA disability rating.  VA offers three forms of temporary 100% disability ratings: prestabilization, hospitalization, and convalescence.  These forms of VA compensation provide benefits for veterans experiencing temporary, severe medical situations related to a service-connected disability.
Prestabilization
A prestabilization rating is a temporary, immediate disability rating assigned to veterans who have recently been discharged from military service with a severely disabling and unstable condition that is expected to continue for an indefinite period of time.  These veterans are considered to be "most likely in need and least likely to be self-sufficient."  Prestabilization ratings are assigned in increments of 50% and 100% over a period of 12 months following the veteran's discharge date.  In order for VA to reduce a veteran's prestabilization rating, a reevaluation must be conducted to assess the status of their condition.  These examinations are scheduled between 6 and 12 months following separation from service.
Hospitalization
Temporary hospitalization ratings are assigned to veterans who have been hospitalized for over 21 days as a result of a service-connected condition.  This rating is also assigned to those who remain under hospital observation for more than 21 days at the expense of the Department of Veterans Affairs.  In order to qualify for a temporary hospitalization rating, you must be receiving treatment at a VA medical center or other VA-approved hospital.  The 100% disability rating will continue until the last day of the month in which the veteran stopped receiving treatment for their service-connected condition.
Convalescence
Temporary 100% convalescence ratings are assigned to veterans who underwent treatment or surgery for a service-connected disability at a VA medical center or VA-approved facility.  In order to qualify for a temporary and total convalescence rating, the veteran must have:
Undergone treatment or surgery with a convalescence time of at least one month; or
Experienced severe postoperative residuals that resulted from surgery (e.g. surgical wounds are not completely healed, the veteran is rendered housebound, there is a need for continuous use of crutches or wheelchair); or
Experienced the immobilization of one or more major joints "by a cast without surgery."
The effective date of a convalescence rating is that of hospital admission or outpatient treatment, and can continue for one, two, or three months "from the first day of the month following such hospital discharge or outpatient release."
100% Ratings for Cancer and Residuals
The VASRD offers 100 percent disability ratings for service-connected cancer, regardless of the type.  Generally, when you are first diagnosed with an active form of cancer, VA will assign a temporary 100 percent disability rating.  Once you enter remission, you will be re-evaluated six months following the end of treatment and then get rated on any residual symptoms you may have.  For example, veterans with prostate cancer will be assigned a 100 percent rating while the cancer is active as indicated above.
After the cancer enters remission, veterans are typically rated for urinary dysfunction, erectile dysfunction, and similar symptoms.  The ratings that VA assigns following the temporary total period for residuals can be appealed if you feel as though the symptoms are actually more severe.  As such, it is important to consider the rating VA assigns after reducing the temporary 100 percent in order to ensure the proper rating is assigned.
Special Monthly Compensation (SMC)
Special monthly compensation (SMC) is awarded in situations where a veteran's service-connected condition is so severe that it warrants above a 100 percent rating.  Typically, there are aspects of the condition for which the rating schedule does not account.  For example, SMC may be warranted when a veteran requires regular aid and attendance of another person to do things like use the bathroom, get dressed, bathe, etc.  SMC may also be appropriate when a veteran suffers from a lower extremity disability that prevents them from being able to walk around on their own or requires the use of a walker or a wheelchair.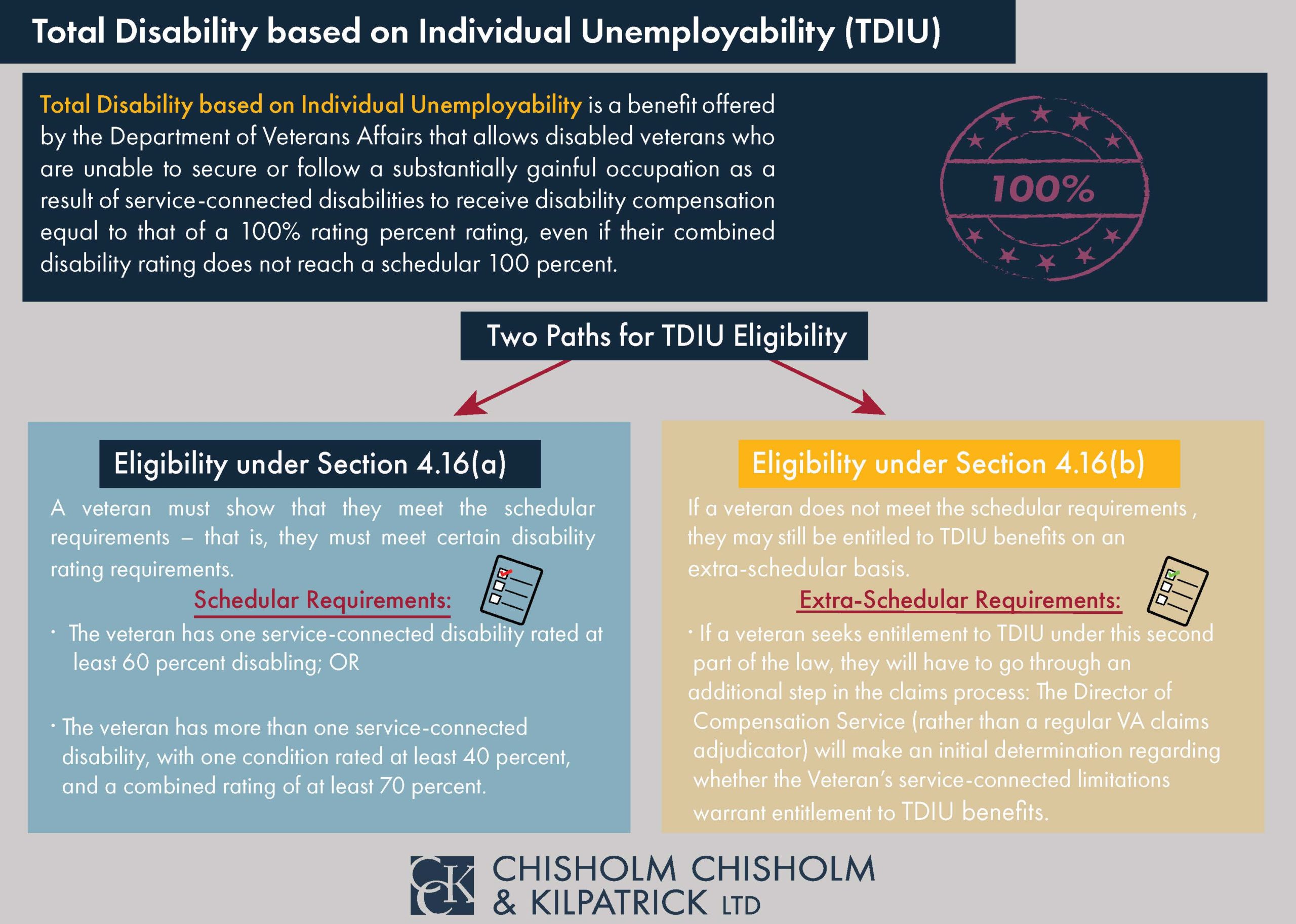 About the Author