Veterans Law
Is TDIU Permanent?
What is TDIU?
TDIU is short for Total Disability Based on Individual Unemployability. When VA assigns TDIU, the veteran is compensated at the 100% rate for service-connected disabilities that do not combine to a 100% schedular rating. VA considers veterans awarded individual unemployability unable to obtain or follow substantially gainful employment.
Is TDIU permanent?
TDIU is permanent in certain circumstances.  If upon finding you entitled to individual unemployability on a permanent basis, VA will indicate that in your rating decision in one of three ways, although the exact language may vary:
On some rating decisions, a box will be checked indicating that your 100% disability is permanent.
Others may include language such as "Eligibility to dependents Chapter 35 DEA/CHAMPVA are established" – this is because these benefits are reserved for dependents of veterans who are permanently and totally disabled.
If your rating decision says "no future exams are scheduled," your rating is permanent. This is because those with temporary disability ratings may require future examinations during which their condition will be reevaluated.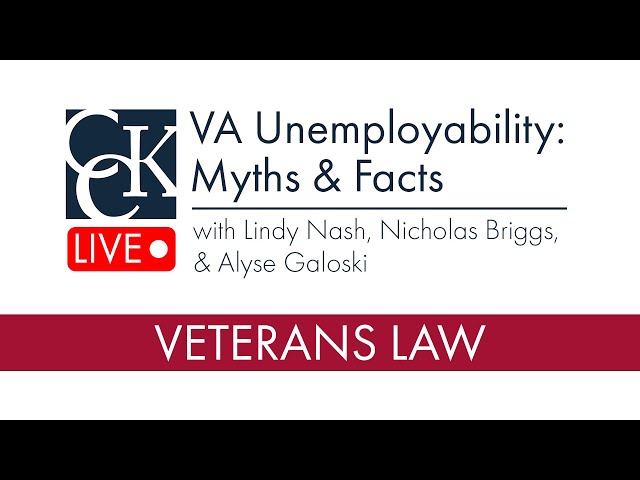 Can VA reduce or terminate my TDIU benefits?
Yes, VA does reserve the right to terminate individual unemployability benefits in some situations. The VA can take away your TDIU benefits if they discover that your condition has improved enough such that you are now able to follow substantially gainful employment. According to the VA, substantially gainful employment is "employment that is ordinarily followed by the nondisabled to earn their livelihood with earnings common to the particular occupation in the community where the veteran resides." Those following substantially gainful employment earn a yearly income above the federal poverty threshold.
For the purposes of TDIU, a veteran's rating cannot be reduced unless they have been able to maintain substantially gainful employment for "a period of 12 consecutive months." This condition does not apply to veterans who are working in a protected work environment.
Veterans assigned a TDIU rating will be subject to completing VA Form 21-4140: Employment Questionnaire, annually. This form verifies that the veteran has not taken part in substantially gainful employment over the past year. Note: There is a strict 60-day deadline to submit this form. If you fail to return VAF 21-4140 by that deadline, your benefits may be reduced.
RELATED: Rating Reductions- What VA Can and Cannot Do
Can TDIU become permanent?
Yes, an individual unemployability rating that is not initially deemed permanent by the VA can become permanent in the future. Veterans do not need to complete VAF 20-4140 if they have been in receipt of a TDIU evaluation for 20 or more consecutive years. Once you meet these criteria you are no longer required to submit VAF 21-4140, making your benefits permanent.
Contact Chisholm Chisholm & Kilpatrick Today
If you believe that you are entitled to a higher disability rating such as Total Disability based on Individual Unemployability, or were denied benefits, we may be able to help you. Contact our team for a free consultation at (800) 544-9144. There is no charge for this call.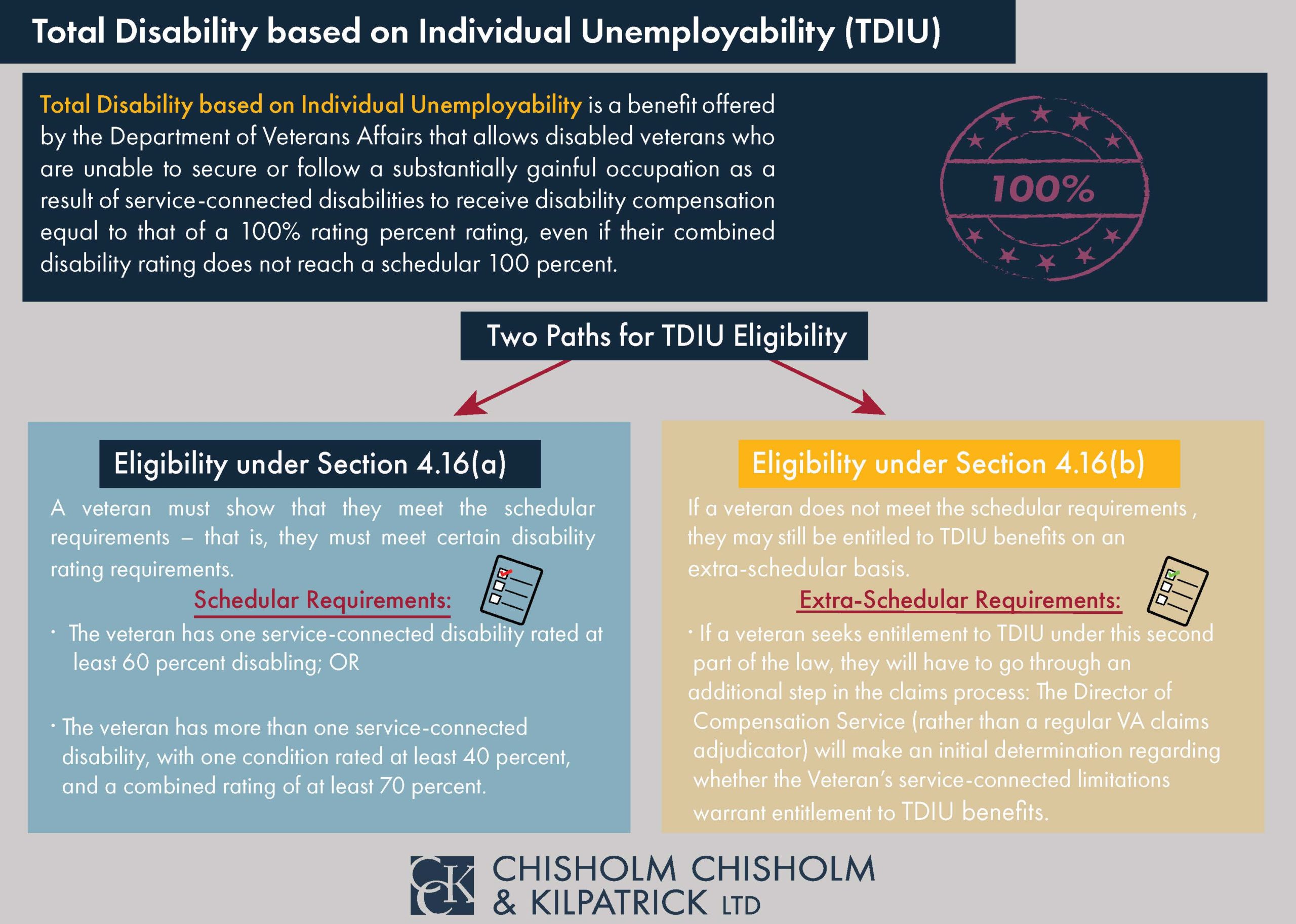 About the Author