Veterans Law
How to File a VA Claim (Form 21-526EZ)
What is VA Form 21-526EZ?
The Department of Veterans Affairs (VA) Form 21-526EZ, Application for Disability Compensation and Related Compensation Benefits, is a formal application for VA disability benefits.  Veterans are required to submit this form to start the VA claims process for service-connected compensation.
Before filing a claim for VA benefits, it is important to know the eligibility requirements for veterans. Only veterans discharged under other than dishonorable conditions (e.g., honorable, general, etc.) are eligible to receive VA disability compensation.  Additionally, VA requires that veterans have a disabling medical condition due to their time in service.
How to File a VA Claim (Form 21-526EZ)
VA provides multiple ways for veterans to file initial claims using Form 21-526EZ, including the following:
Online – using VA.gov.
By mail – directed to the Department of Veterans Affairs, Evidence Intake Center, PO Box 4444 in Janesville, WI 53547-4444.
In person – bringing a completed VA Form 21-526EZ to the nearest VA Regional Office.
With a legal representative – completing the form with a Veterans Service Organization (VSO) or a VA-accredited agent or attorney.
Generally, filing a VA claim online is the fastest and most convenient way to apply for disability benefits.  Electronic records can be processed using a variety of automated tools, allowing VA to complete certain actions with greater speed.  Therefore, filing your VA claim online may give you the opportunity to secure an earlier effective date.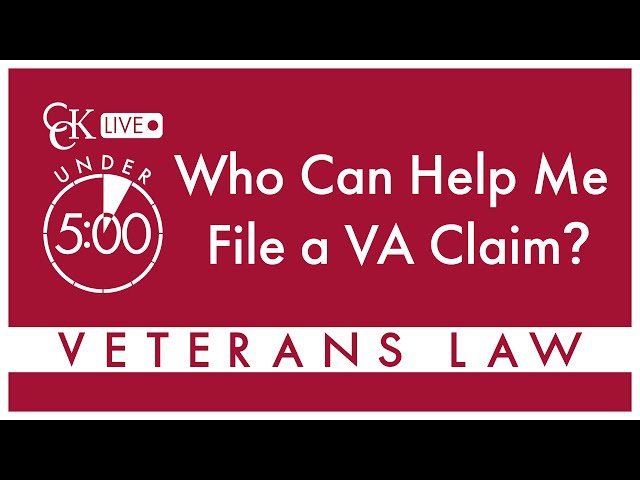 How to Fill Out VA Form 21-526EZ
VA Form 21-526EZ is comprised of 11 sections in total, including the following:
Section I – Identification and Claim Information
In this section, you must provide identifying information such as your full name, social security number, VA file number, date of birth, and current mailing address.  If you are temporarily or permanently changing your address, the form will prompt you to make note of that in Section II.  Furthermore, if you are currently homeless or at risk of being homeless, the application will have you fill out information pertaining to your living situation in Section III.
Section IV – Claim Information
Section IV is the most in-depth portion of your VA claim.  Here, you must list the current disabilities for which you are applying to receive disability benefits.  In addition to each current disability listed, you are also required to specify the following:
Whether the disability is due to an in-service exposure, event, or injury;
How the disability relates to the in-service exposure, event, or injury; and
Approximate date the disability began or worsened.
If you are unable to record all the information above in the space provided on the form, you may include an addendum.  If this is the case, you must indicate on VA Form 21-526EZ that there is additional information attached at the end of the application.
Section V – Service Information
Here, you provide information regarding your time in service, including your branch of service and your enlistment/discharge dates.
Section VII – Direct Deposit Information
This section is very important for veterans to fill out accurately because it allows VA to transfer monthly compensation directly into a veteran's bank account.  Therefore, if your claim for service connection is granted and you are entitled to retroactive benefits, VA will already have this payment information on file.
To fill this section out completely, you must indicate the type of bank account, your account and routing numbers, and the name of the bank.
Section XI: Power of Attorney (POA) Signature
If you have legal representation assisting with your VA claim, it is necessary for that individual to provide their signature.  Once again, representatives can include VSOs, VA accredited agents, or VA accredited attorneys.
Fully Developed Claim Program vs. Standard Claim Process
Importantly, there are two claims processes that you can choose from when filing your VA claim using Form 21-526EZ: the fully developed claim program (FDC program) and the Standard Claim Process.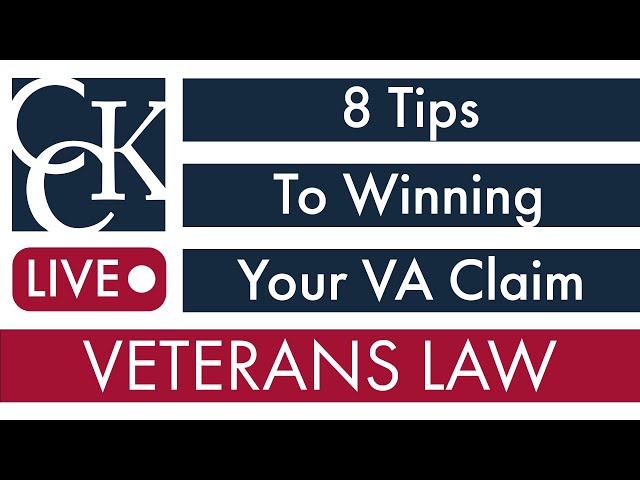 FDC Program
The FDC program is an optional expedited process for having your claim reviewed.  When you choose this option, you are indicating to VA that you are submitting all the evidence available to support your claim along with your application.  In other words, you are stating that there is no additional evidence needed, thus enabling VA to make a decision more quickly.
If you select the FDC option upon filing, but then discover additional evidence to support your VA claim, you can still submit that evidence.  However, you will be placed into the Standard Claim Process upon this submission.  Likewise, if VA determines that there is more evidence required, your claim will be moved to the Standard Claim Process.
Standard Claim Process
In the Standard Claim Process, VA has responsibility to obtain the information required to support your claim.  Essentially, VA has a "duty to assist" you in the process of obtaining evidence.
During this process, you can submit additional evidence for up to one year after filing your claim.  If you wish to opt into the Standard Claim Process, it is important to specify that by checking the box under item 1 at the very top of your VA Form 21-526EZ.
VA Form 21-0966: Intent to File a Claim
If you are planning to file a VA claim for disability benefits but need more time to gather evidence, you can submit VA Form 21-0966 to notify VA of your intent to file a claim.  After submitting your Intent to File, you have one year to complete your VA claim using Form 21-526EZ.  Importantly, the date that VA received your Intent to File will be the effective date of your claim.
Do You Need Assistance Filing 21-526EZ VA Form?
If you need help filing VA Form 21-526EZ, you can contact a Veterans Service Organization or a VA-accredited attorney or claims agent.  Chisholm Chisholm & Kilpatrick LTD offers free case reviews to veterans in need of assistance with their claim or appeal.  Reach out to CCK today to schedule your free case evaluation.