Thank You for Choosing CCK
We are honored that you have selected Chisholm Chisholm & Kilpatrick LTD to assist with your VA disability case.  We are confident that you will benefit from our collaborative, team-oriented approach to advocacy.
As a client of CCK, we want you to know that the successful outcome of your VA disability case is our top priority.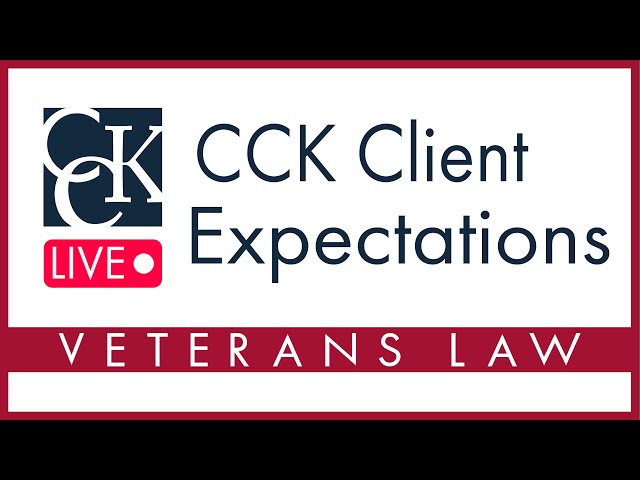 Attorney-Client Relationship
As part of our commitment to providing excellent service to our clients, we have developed a set of guidelines to clarify expectations and create an atmosphere of patience, decorum, and respect between you and your team of advocates.
What Can I Expect from CCK?
To provide you with the highest-quality representation, we have appointed a designated team to your case.  This team will utilize a collaborative approach and offer honest and clear communication.
We will pursue your claim as far as we feel is possible, including to the Board of Veterans' Appeals, Court of Appeals for Veterans Claims, or Federal Circuit, depending on the circumstances and nature of your case.
What Does CCK Expect from Me?
In return, we make a few requests of our clients.  Most importantly, we ask that you allow us to communicate with VA on your behalf regarding your case.
We also ask you to recognize that VA is a very slow bureaucracy.  CCK will do its best to move your case along as quickly as possible, but please be patient and allow us time to work without constantly contacting your team for status updates.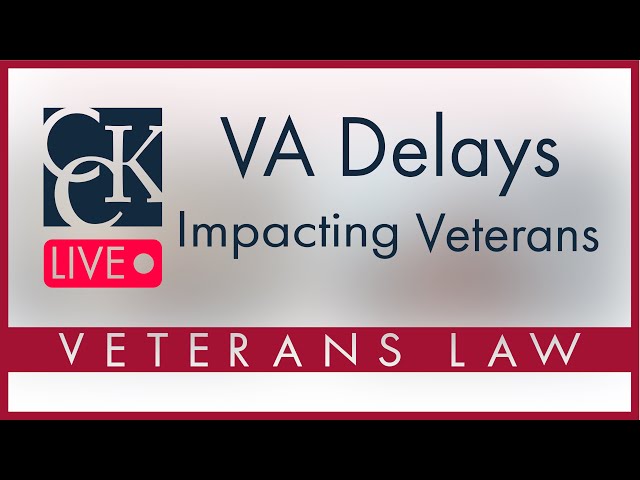 Delays in the VA Claims and Appeals Process
As part of our commitment to providing excellent service to our clients, we would like to keep you updated as to the current state of affairs at VA. Backlogs throughout the system, including claims, appeals, C&P exams, and mail have been persistent.
Please know that your team is working diligently on your claim and will provide you with updates as they become available.
We Are Committed to Your Case
At CCK, we care deeply about our clients and are always available to address any questions or concerns you may have during the process.  We look forward to continuing to represent you!